Sangha in the Peak is a welcoming sangha which offers an opportunity for peace and calm through a series of meditations and practices based on the Plum Village tradition and the teachings of Zen Master Thich Nhat Hanh. His key teaching is that, through mindfulness, we can learn to live happily in the present moment.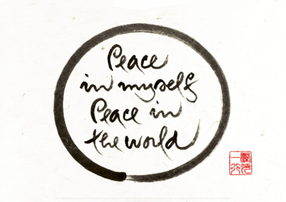 What is a sangha? A sangha is a mindful community. We welcome new members to practise with us whether new to mindfulness or already familiar.
Sangha in the Peak is part of a global network known as the Plum Village tradition which focusses on mindful living and Engaged Buddhism. Access the Plum Village UK website here.
When do we meet?
Monday evenings, weekly, on Zoom
Last Saturday morning in the month, in-person, in Litton
Contact
Contact: This email address is being protected from spambots. You need JavaScript enabled to view it.